Editing Rosters:
To begin editing existing roster blocks, you must first access the Rosters screen.
To learn how to do this, read our "How Do I View The Rosters Screen?" user guide.
From here, start by clicking on the "Edit " button located underneath the listed care provider.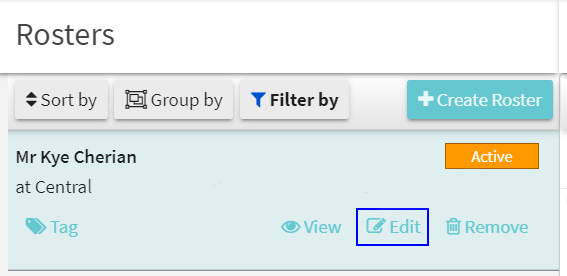 From here you can edit the roster dates, repeated days, and you can add comments.
Note: If a roster was created for the wrong team or staff member, it can be removed by clicking on the "Remove" button. The correct roster can then be created after this.
You have now learned how to edit and remove existing rosters!