Setting Up 2-Way SMS
To configure 2-way SMS in MC+, first you must access the Admin Configuration screen. This can be done by clicking on the User Profile Icon located on the top right of screen, then click Admin Configuration.
Configuration:
From this screen, then click on Appointment Reminders from the Settings drop down menu as shown.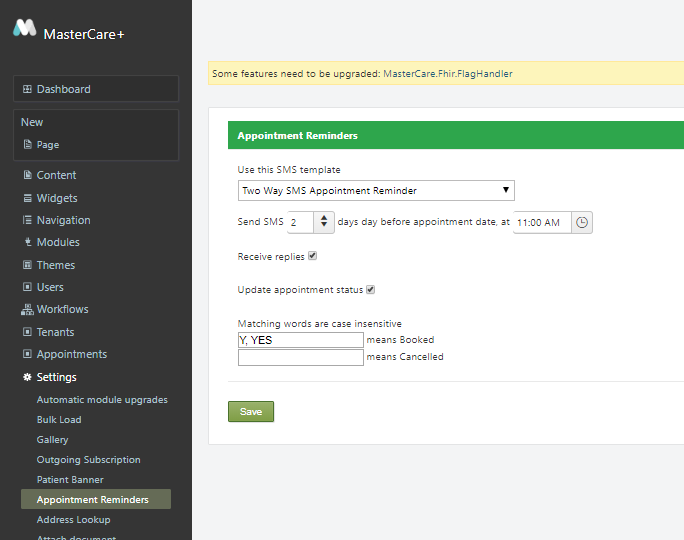 From here, your Admin can update the desired SMS settings per team.
How It Works:
The clients contact details screen will now be updated, showing the clients contact numbers.
Under "Consent Items", the client will now be shown to have consented to appointment SMS reminders.
Within the appointments screen, create a new appointment with the status "pending" for that client.
An SMS will then be sent to that client's provided mobile number.
Once the client replies, the appointment status will update accordingly.
The SMS history with that client can also be viewed within the Appointment Detail screen.
There is also a SMS history screen for all outbound and inbound SMS in the system.
From here, you can download the recorded conversations as a CSV or filter through the messages.
You have now set up 2-way SMS in MC+!